Our values
              " You must be the change you want to see in the world."

                                                                       - Mahatma Gandhi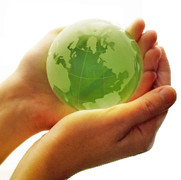 Quality : Greenergy strives to consistently deliver high quality products. 
Accountability : We embody a strong sense of professionalism and accountability. The company seeks to build strong relationships with partners who share a commitment to growing the solar industry.
Integrity : The company firmly maintains the highest standards of integrity in all of its business relationships and works with business partners world-wide who share this view.
Teamwork : Teamwork is a key component of Greenergy's success. The company has built a team of highly qualified individuals who share this philosophy.
Passion and Enthusiasm  : The success of Greenergy is driven by employees who are enthusiastic about our business model and our mission. The team seeks to translate such energy into stronger relationships with customers, suppliers and partners. Passion and enthusiasm will continue to fuel the development of Greenergy.